Summer Reading List for Transforming Your CX
Most of your customers are speaking with agents who simply do not know or do not understand how to deliver a great experience – here are three summer reads to help you start to change that pattern.
The Pareto Principle states that for many outcomes about 80% of consequences come from 20% of causes, and it proves itself out every day – no more clearly than in customer service and sales centers. 80% of the valuable, productive, effective conversations are being facilitated by the top 20% of your contact center team.
We've all experienced when calls go wrong – so much in fact most of us now expect to have a bad experience as soon as we start dialing. Things have gotten so dire we don't really remember what was uniquely flawed about our last customer service or sales call, it just was. Essentially, they were all too effortful for the same reasons:
Horribly complex Interactive Voice Response (IVR) menus
Dropped call transfers
Long amounts of time wasted sitting on "hold" (many agents just hit the mute button, so their "Hold Time" metric stays below the magic limit!)
Poor communication skills increasing Average Handle Time (AHT)
Failures to understand the question or request
Conversely, we can readily recall a not-so-bad call (again, our expectations have been set so low that even a not-so-bad call is a standout!). That's the one where the call may not have been as quick as we'd have liked, but at least it was one-and-done. My most recent call into a credit card company's customer service center is a good example: 10 minutes long, and 4 holds just to complete the process of adding my card to my iPhone's wallet, and I left that call feeling surprisingly positive about it.
No "Out-of-Office" Needed for this Summer Reading
For anyone interested in creating a better chat or voice solution resolution experience for their audience, I have three essential reads to recommend. Having spent the last 20 years in the customer experience analytics space, these books stand out:
Blanchard talks about "plus 1"-ing your customer service delivery efforts to create a better bottom line result. Dixon discusses removing friction from chat interactions wherever possible and how correctly setting expectations can be a game-changer for boosting retention. And, Willink and Babin highlight the behaviors of effective individuals in a team environment, citing their experiences in the U.S. Navy as examples of the good, the bad and the ugly. When taken together, contact center leaders would benefit from reviewing each book and leveraging their combined core messages as part of the necessary next steps in creating a better customer experience. Some highlights include:
Use your institutional knowledge (aka, your frontline staff) to catalog the processes, resources, and training that aren't aligned to customer needs – remove, improve or install as necessary.
Review and refine your vision and mission – clarify your "commander's intent" as Willink and Babin put it – so everyone understands their roles and responsibilities, and how they align to the team's and company's success.
Start (or restart) your journey to great – and not just "good" – customer experiences by identifying your "plus 1" changes. These can come from improved and contemporized knowledge-based content, refreshed ongoing on-the-job (OTJ) training sessions, and best practices-based speed to proficiency onboarding.
It's long past time to not just re-think but re-invent contact center experiences. By "detaching," as Willink and Babin put it, you can gain a complete perspective of your current situation and the immediate next steps you should be taking to set yourself apart from your competition in the area that matters most – your customers' perceptions. These three reads will give you some valuable tips for making it happen.
Attending Five9 CX Summit in Las Vegas, August 9-11? Find me at the XSELL Technologies booth to discuss how AI-powered real-time coaching transforms CX by delivering unparalleled value across sales and service centers!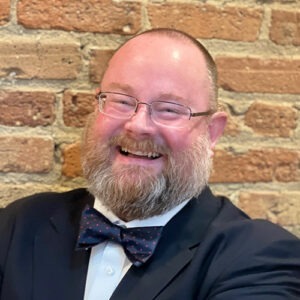 Solution Consulting
Sean joined XSELL as a Presales Solution Consultant after having spent the last 20 years in the Customer Experience Management industry, taking on individual contributor and management roles in Customer Support and Solutions Consulting.

Most recently, Sean led the onboarding and enablement team at Verint, where he was also the Director of Solutions Consulting in the Experience Management business unit for the previous 10 years. Prior to joining Verint, Sean was at Vovici (acquired by Verint in 2011) and WebSurveyor (merged with Perseus to become Vovici in 2006). His first career was in college counseling, working both at the university and secondary school levels in the Mid-Atlantic region.
A D.C. area native, Sean now lives in Culpeper, VA (don't get him started on the beauty and charm of his adopted hometown!) with his wife and two boys. When not getting future customers excited about how XSELL can bring real value to their business, Sean enjoys cheering on his boys (both are swimmers and soccer players), the Washington Nationals and Capitals, and Arsenal (English Premier League).