Saying Goodbye to Measurement for Measurement's Sake
In the first part of this blog post – Contact Center Data Conundrum: Part One – we discussed the murky issue of metrics that matter in the contact center. Are we measuring the right things? And more importantly, are we reporting on the right things – to drive the right actions across the enterprise? Gone are the days of dashboards for the sake of dashboards. Today, we want to have a real-time view of our contact center's performance to allow us to impact business performance when it matters – and in the moments that matter. To drive better results, and not just generate insights. But how do we get there?
Let's Reconsider the Purpose
Fundamentally, we know that what we really need from contact center performance reporting data is not simply an accurate accounting of performance metrics alone. What we want – what we need – is for the data to lead us to the why behind the results. Taking a step further, we need the data to be statistically relevant and we want to minimize the time it takes a leadership team to interpret the data, allowing organizations to maximize the time spent taking steps to improve the performance happening right now. Ultimately, we want to break away from being a one-size-fits-all, reporting driven-company and to transform into a performance-focused, data-driven enterprise.
Let's Redefine What We Measure
If I were asked to choose between dozens of KPIs that show me past performance or the ability to take the behaviors of top performers that drive results and put them in the heads and hands of every contact center agent on every interaction they handle in real-time, it wouldn't be a choice. I would choose real-time performance data, every time – although to be fair, I'd still want to look at the dozens of KPIs. Old habits…
The scope of what performance attributes should have priority in measurement should be focused on those things that cause results, which can drive results – not just things that happen alongside results. Reviewing past performance data has its place, but past performance is much less valuable than using your real-time data to influence today's results. Imagine using statistically relevant data to drive down the cost to serve and in the process, increase customer and agent satisfaction. Or understanding the why behind customer actions and using that knowledge to your advantage in the moment of customer interaction to improve performance should be a focus to drive better experiences, not simply publishing better dashboards for review.
"… understanding the why behind customer actions and using that knowledge to your advantage in the moment of customer interaction to improve performance should be a focus to drive better experiences, not simply to publish better dashboards."
The Contact Center Data Conundrum
Let's Speed This Up!
As I mentioned, the days of depending on lagging reports of the past are quickly fading into the rear view. As customer expectations of service channels increase, the need to deliver exceptional service in real-time is also growing. Between the tools we can offer agents to successfully manage interactions in real-time and the data and insights we can supply the business on what is happening now, speed is the new priority – and the new reality.
Enter XSELL Technologies. We use data differently. To us, data is not a set of facts to be published next week, it is an asset that we use to drive results. Our patented solution analyzes customer engagements to determine the words that work across interactions, that are proven to deliver outstanding experiences for both agents and customers, and game-changing results for the business. XSELL does this by dynamically understanding the tactics, strategies, and language used by the best performers to drive results, making all of them available to all agents in a simple agent experience UI – making every agent confident, competent, and productive.
XSELL Technologies' AI-powered solution provides our customers with a powerful success accelerator, optimizing human performance by making the hard-earned work behaviors of top performers available to all performers. This fast track to early confidence and competence for agents means that they get to proficiency quickly, producing exceptional customer experiences and results consistently, and enjoy long careers in the center. As these confident agents engage with customers in meaningful and productive conversations, both agent and customer churn are also positively impacted.
If you are interested in understanding more about impacting today's performance, driving unnecessary costs out of your business, and providing your frontline workers with the answers to the customer-facing tests they take every day? Reach out to us.

XSELL Technologies lives at the intersection of behavioral science, linguistics, machine learning, and artificial intelligence – we help our Fortune 50 customers drive results in real-time and we are confident we can make a measurable difference in your results and reporting.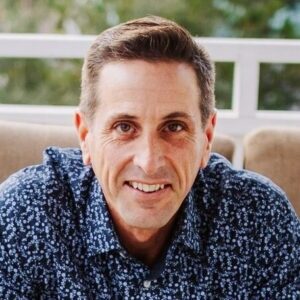 Steve joined XSELL as the SVP of Solution Consulting and GTM Strategy in November 2021, after spending his career wearing multiple hats in multinational technology companies, implementing, consulting, and selling software to enterprise customers.
His sweet spot has been building and leading high-performing Sales Consulting, Value Engineering, Sales Enablement, and Customer Success functions and he has done so for companies like Lawson Software (now Infor), SAP, and Verint Systems. His current focus? Building and refining the mechanisms necessary to carry the XSELL story to market, while delivering measurable business benefits, communicating technology advantages and clear ROI -- and yes, exceeding customer expectations in the process.
A Northerner at heart, Steve traded the Jersey Shore for the North Carolina coast five years ago, when he and his wife Joan moved to the Southeast. They have three sons and a daughter, and a much-loved granddaughter, in addition to a pair of boxer puppies, Wally and Gordon.
Connect with Steve on social media:
LinkedIn