BETSOL, XSELL Technologies Announce Partnership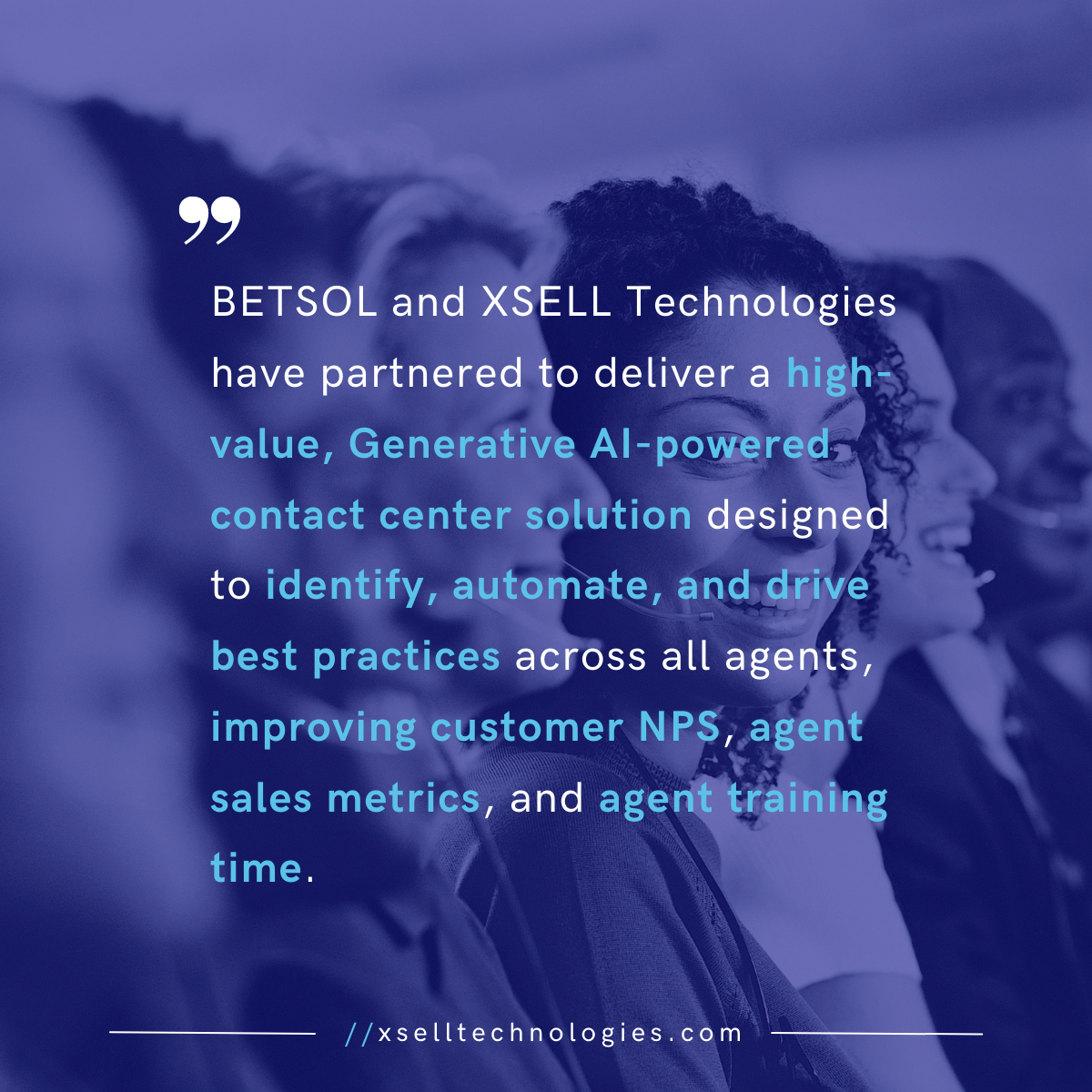 BETSOL and XSELL Partner to Deliver Generative AI-Powered, Turnkey Solution for Contact Centers that Improves Sales Conversions by 20%
BETSOL and XSELL Technologies have partnered to deliver a high-value, generative AI-powered contact center solution designed to identify, automate, and drive best practices across all agents, improving customer NPS, agent sales metrics, and agent training time. This future-ready architecture integrates into on-premise, hybrid, and cloud contact centers. Whether you're maximizing the remaining value of your existing solution or building the case to migrate to the cloud, this joint solution delivers time-bound tangible results and accelerates return on investment.
BETSOL, with 350+ industry certifications, brings extensive telephony, contact center, infrastructure, and cloud-migration expertise, serving over 130 enterprise customers. BETSOL's services span on-premise, hybrid, and cloud contact centers, as well as cloud migrations.
Through intelligent automation, BETSOL has experience optimizing contact center performance, increasing automated ticket resolution to 90%, and reducing first response by 20%.
XSELL Technologies utilizes AI to provide real-time recommendations to contact center agents by identifying best practices across the center. Whether delivering customer support across chat, voice, and text, the XSELL platform enables agents to recommend better solutions, increasing sales, shortening handle time, and achieving higher customer satisfaction.
XSELL has delivered over 500 million real-time recommendations across our Fortune 50 customer base. Results include >50% reduction in agent training times, >20% increase in NPS, and >20% increase in sales conversion rates.
BETSOL and XSELL Accelerate Results in a Turnkey Package
By integrating XSELL into BETSOL's contact center services, enterprise customers can expect ROI of 120%+ in the first year.
On-prem and hybrid contact centers

can see immediate improvements to return on capital expenditure, adding incremental business value over the remaining life of the solution. If the contact center is later migrated fully to the cloud, the custom integration can be ported, retaining all data, workflows, and business value without skipping a beat.
Contact centers migrating to the cloud

can leverage the joint solution to accelerate return on investment and further justify the case for moving to cloud-based services.
Cloud contact centers

will experience immediate results, with BETSOL integrating XSELL in a turnkey manner.
About BETSOL
BETSOL is a cloud-first digital transformation and data management company offering products and IT services to enterprises in over 40 countries. Our team holds several engineering patents, is recognized with industry awards, and maintains a net promoter score that is 2x the industry average.
About XSELL Technologies
XSELL Technologies was founded on the belief that the behaviors of the best contact center agents could be learned, replicated, and amplified to every agent in real time to transform the way that businesses interact with their customers. Today, the XSELL team is partnering with Fortune 50 customers to drive quantifiable improvements in sales results, service metrics, agent engagement, and the overall customer experience.
Ready to Get Started?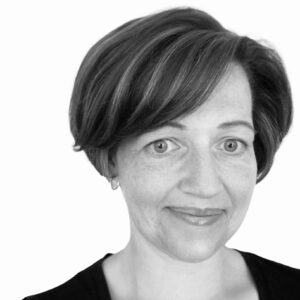 Amanda joined XSELL in April 2022 and like many, wears multiple hats, among them responsibility for Competitive and Market Intelligence, Social Media Strategy, and Industry and Analyst Relations – all of which she is mildly obsessed with, thankfully. She's spent the first twenty years of her career focused on building and supporting competitive and market intelligence functions across multiple industries, including Consulting, Consumer Packaged Goods/FMCG, Financial Services and Insurance, Healthcare, and Technology/High Tech, although XSELL is her first true foray into startup life.
A Southerner who grew up in the Northeast, Amanda is an expert at moving; she currently lives in the Atlanta suburbs and is constantly house hunting. When not advocating for XSELL across various social channels – are you following us on LinkedIn and Twitter? – she can be found chasing her rescue herd, Mabel the dog and Mildred the cat, with a treat in hand and a camera ready. She's a soft touch for a rescue, is typically looking for a Diet Coke, and will always cheer for the Clemson Tigers and the Texas Longhorns.
Follow XSELL on social media:LinkedIn | Twitter | Instagram