In the world of Sales and Customer Service, contact center leaders are presented with multiple challenges related to attracting and retaining high quality agents to interact with their customers. Well-publicized shortages around labor and increasing labor costs are pinching margins as managers try to adapt in the new virtual work-from-home world. Hence it is critical to maximize revenue opportunities while managing costs to achieve historical margins. Luckily, innovative technology around conversational A.I. has advanced to the point where contact center managers can overcome these obstacles to drive better customer outcomes and responsible P&L management, particularly around the metric of Average Handle Time (AHT).
In most business environments, call center managers have focused on decreasing AHT in order to drive greater cost efficiencies. Shorter customer conversations allow an agent to have more engagements and work through the customer queues. But – does that always lead to great customer experiences and great outcomes for the business? The answer is not always yes. Thus, when addressing AHT, managers need to focus not only on efficiency but effectiveness as well.
Did you know that most top performing call center agents actually have the highest AHT? This is because the best agents, incentivized to maximize their performance bonus, focus more on their effectiveness and converting on the best opportunities. They do things that aren't necessarily in the normal script – establish rapport, credentialize their experience and expertise, do better discovery around the customer's persona and buyer values, and effectively handle objections that may drive a longer conversation.
These agents inherently identify good leads vs. weaker leads and handle them differently. It's all about maximizing their yield on the great leads while working efficiently through the weaker leads so that they can move on to the next lead. Thus, they are Effective on the good leads, and efficient on the weaker leads. The top 20% of agents thus separate themselves from the rest of the 80% of agents by optimizing the at-bats they take at the plate.
So how do we help the 80% and get them to maximize their performance? That can be done through conversational A.I. technology. Conversational A.I. can learn what your very best agents do and can be built into a real time, agent-assist solution that provides those top performer actions, tactics, and strategies to the 80% workforce to drive better outcomes. Agent-assist applications leverage artificial intelligence to understand the customer conversation, guide agents on the optimal path to a successful outcome, and provide rebuttals to objections that allow the agent improve their conversion and CSAT scores.
As models continue to learn and be optimized, casual strategies continue to become more apparent performance lift begins to accelerate. This leads to not only better KPIs, but better speed to proficiency for new agents and decreased agent attrition. While lowering AHT may seem like a good thing, it is not always synonymous with great customer engagement.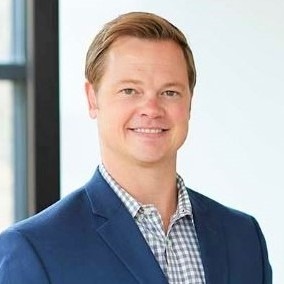 Assistant Vice President, Solutions Engineering
Having been with XSELL since its founding days, Mike has worn multiple hats with the organization and has enjoyed the wild ride! In his current role as AVP of Solutions Engineering, Mike is involved in scoping new enterprise opportunities, connecting the business needs with technical requirements to ensure customer delight. Prior to that, Mike led XSELL's Financial Services vertical, among other operating responsibilities throughout the organization.
Prior to joining XSELL, Mike worked in several FP&A and PM roles within the Consulting Industry, with an emphasis on healthcare and insurance.
Mike and his wife, and their fiery pooch Charleston, live in Lincoln Park in Chicago.
Connect with Mike on social media: LinkedIn